352-799-3494
Licensing Requirements:
Age: Must be at least 18 years of age.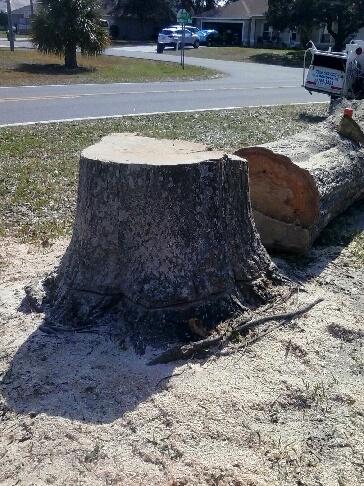 Experience:In order to verify an applicant's experience, the applicant will be required to provide evidence of a minimum of four (4) years active experience in the trade within the last eight (8) years immediately preceding the filing of the application from practicing contractor in the field for which the applicant is applying, or from contractors possessing a more qualified license. Such evidence shall be in the form of a least two (2) notarized documents (supplied with application form) which show proof of the required years active experience. Such experience must meet the criteria as set forth by Board Rule.
Testing: Must obtain a passing score on the Tree Removal and Business Procedures tests.
Application Fee: Must make a check, in the amount of $85 USD, payable to the Hernando County Development Department.
Credit Reports: A business and personal credit report from a state approved credit bureau. The reports MUST be mailed DIRECTLY to CONTRACTOR CERTIFICATION from the credit bureau. It is the applicant's responsibility to request this report from the credit bureau. For an applicant not currently, duly licensed in any local jurisdiction, only a personal credit report will be necessary.
Financial Statements: A business and personal financial statement must be supplied for those contractors/subcontractors already duly licensed in another county. Only a personal financial statement will be required for an applicant not currently duly licensed in any local jurisdiction.
Submitting Application Form: Must submit complete application form along with supporting documentation and a small picture of you to HERNANDO COUNTY DEVELOPMENT DEPARTMENT Contractor Licensing Division at 789 Providence Blvd Brooksville, FL 34601.
Additional Supporting Documentation (After Approval):
$5,000.00 Bond made out to the Hernando County Board of County Commissioners.
Liability Insurance in the applicable amount; (Hernando County must be listed as a certificate holder).
Workers' compensation or valid Workers' Compensation Exemption.
Must make a check, in the amount of $200 USD (competency card), payable to the Hernando County Development Department.
Hernando County Tree Company Listings
Here is a list of Hernando county tree companies as of 7-5-2013
Jon Davis Tree Service & Removal LLC
Paff Tree Service LLC
Panzer's Tree Service Inc.
Rhonda T Skipper LLC
John's Tree Trimming LLC
Jason Willis LLC
A & R Tree Service Inc.
Donnie Johnson
USA Tree Service LLC
Pasco Tree Service Inc.
Arborcare Tree Service
BJs Landscaping & Tree Service Inc.
Tree Care by Robert Miller Inc.
Kenjo Inc.
R J Nathe & Sons Inc.
Michael John Complete
Lucindo & Doug Tree Service LLC
Dailey Tree Service Inc.
L J Eick Lawn & Tree Svc Inc.
Reds Tree Service LLC
Gardners Fencing & Tree Svc Inc.
The Daily Tree Expert Company
Jernigan Tree Care
Henry Alveraz
Hernando's top tree service - focusing on customer service. Not only do we meet expectations - we strive to exceed expectations.
Tree Removal Licensing Information
Written by:
Jon Davis Tree Service & Removal
Date Published: 03/18/2015
Thank you so much for the list of licensed tree companies in Hernando, this is incredibly helpful!